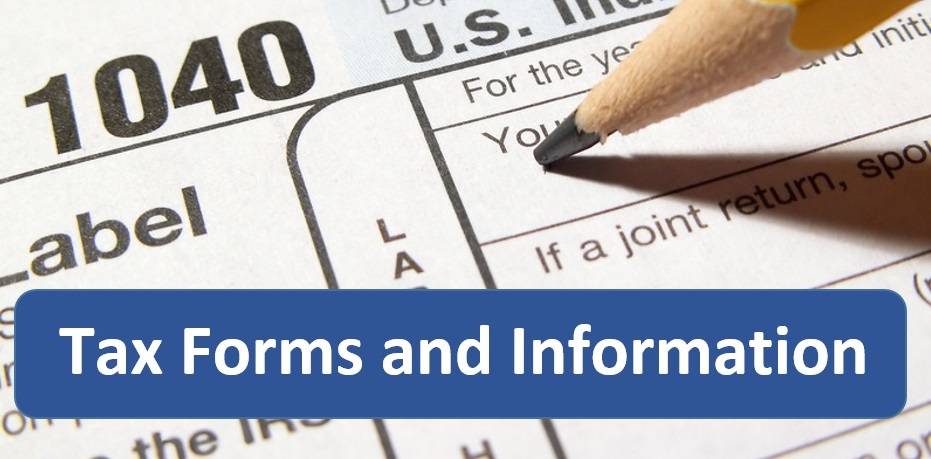 The IRS Tax filing deadline is Friday, April 15, 2022.
Note: If you are unable to meet this deadline and need to file an extension, follow these instructions.
File your taxes online
Where can I find tax forms?
Download forms from the internet
At the Library
Print copies of the forms you need from our internet computers (Printouts are 10¢ per page.)
Alternatively, a limited number of federal 1040 & 1040 SR forms and instructions will be made available to the public as they arrive during the coming months.

The State of Ohio and RITA will no longer be sending forms or instructions to the library for distribution.

Important Notes 
Some forms can only be obtained directly from the IRS, including the 1099, 1096, W-2, and W-4 forms. Place an order.

The IRS created a shorter, simpler Form 1040, which replaces the previous Form 1040, as well as the Form 1040A and the Form 1040EZ. 

Library staff cannot give you tax advice, including what forms you need. This is a federal law.
 
Who should I contact?
Contact the following agencies with questions regarding filing your taxes:
Internal Revenue Service
1-800-829-1040
Ohio Department of Taxation
1-800-282-1782 (forms request)
1-800-282-1780 (for individual assistance)
Regional Income Tax Agency (RITA)
1-800-890-7482